R&D Experinece in Thero-fluids
Advanced heat transfer technologies and thermal man-agement systems
---
Shenzhen Fluentrop Technology Co., Ltd, is a company specializing in developing and manufacturing advanced heat transfer technologies and thermal management solutions for our valued customers. The applications span multiple in dustries including electronics, renewable energy, energy storage, manufacturing and so on. The core technologies are based on our developed wicking materials and fluid flow designs. Our company has R&D and manufacturing facilities in Shenzhen, Dongguang, Gaoyou and Mianyang. With our team of experts, including world-renowned scientists in thermo-fluids, manufacturing, materials and marketing, we can deliver best outcomes for our valued customers.
Learn more
PRODUCTS
Fluentrop Technology has a suite of heat transfer products and thermal management systems. Most of the products are based our developed novel materials and flow structures to achieve unparalleled single phase or two-phase flow transport, thereby achieving unprecedented heat transfer performance.
With the ultrafine porous materials and XyleMat materials, our regular VCs can be tailored to meet our customer's heat transfer requirements with unprecedented performance.
Regular VC
Thin VC
XyleMat material based thin Vapor chambers (or VCs )have a total thickness between 0.2~0.5mm, with alength over 200 mm and cooling area over 6000mm2 The temperature difference is within 2~3°C
VC Modules
Our VC modules are packed in much smaller sizes owing to our advanced materials and can be used for both air and liquid cooling, with unprecedented cooling power up to 10,000w. Our aluminum VCs are light-weight and durable and can be tailored to our customers' needs with different operating conditions, including conditions such as low temperature (below -40°C) and/or long distance (over 2 meters) heat distribution.
APPLICATION
Applications include consumer electronics, new energy storage, electronic power, chips, advanced manufacturing and many other industries.
Production Strength
R&D Strength
Core Technology
Quality Assurance
Production strength
---
The company has set up three production bases in Dongguan, Guangdong, Gaoyou, Jiangsu and Mianyang, Sichan. Our team is led by world-famous scientists. The team members have rich experience in thermo-fluids, manufacturing, material research and development and marketing, and are committed to providing customers with best products and solutions.
● Dongguan Production Base, Guangdong, established in August 2022
● Gaoyou Production Base, Jiangsu, established in February 2023
● Mianyang Manufacturing Hub, Sichuan, established in September 2023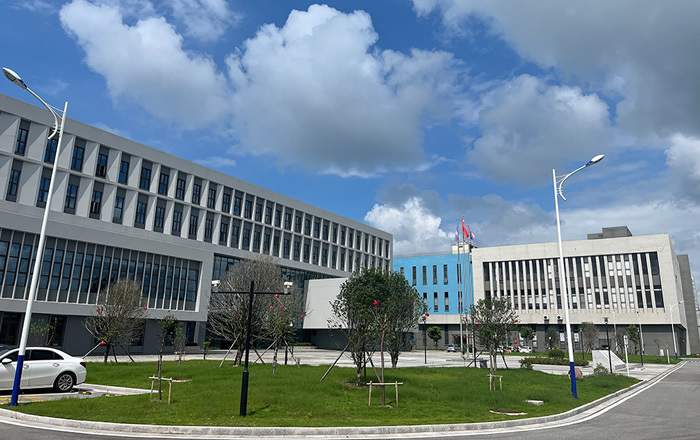 R&D Strength
---
With our team of experts, including world-renowned scientists in thermo-fluids, manufacturing, materials and marketing, we can deliver best outcomes to our valued customers.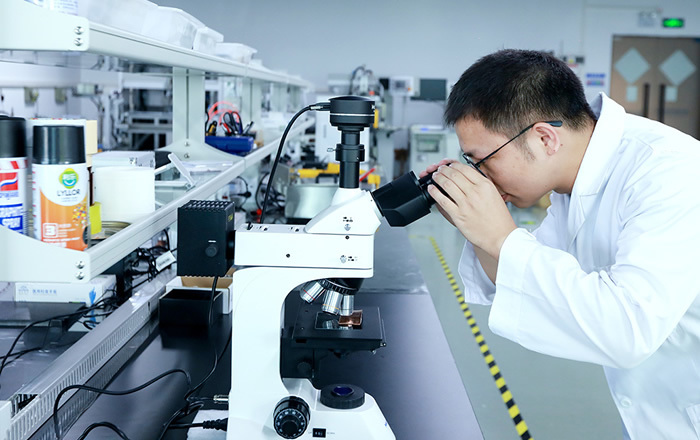 Core Technology
---
Fluentrop's core technologies are based on our developed novel wicking materials XyleMat® and microporous metals HiPoreMat®. The development of XyleMat® materials is in spired by water transport mechanism of tall trees against gravity. XyleMat® mimics the xylem structure of trees which can provide both high capillary force and high flow rate and allows efficient transport of working medium over long distance even under gravity, achieving wicking performance unmatched by othermaterials.The microporous metallic material HiPoreMat is fabricated using scalable templating methods. This material has a pore size in the order of 20-80 micrometers and a porosity up to over 90%. Together with our novel fluid flow designs, these materials allow us to develop heat transfer device with unprecedented low thermal resistance.
Quality Assurance
---
The company has passed the ISO9001 quality system certification, and the IATF 16949 quality system is under review. The production and manufacturing are led by a team of more than 10 years in the industry. The team members have served as the leading enterprises in the domestic well-known heat dissipation industry. They have rich experience and strong ability in product design, process management, quality control and other aspects to ensure the on-time delivery and quality of products.